Getting baptized is a visible sign of your decision that you really do want to follow Jesus with all you have and are, to leave your old life behind and start a new one with Jesus. 
The bible says: "…having been buried with him in baptism, in which you were also raised with him through your faith in the working of God, who raised him from the dead." – Colossians 2:12 NIV 
Do you think right now is the time for you to get baptized, we are happy to see you there! 
Dates: at the Camp (07-09.10.2022)
20.11.2022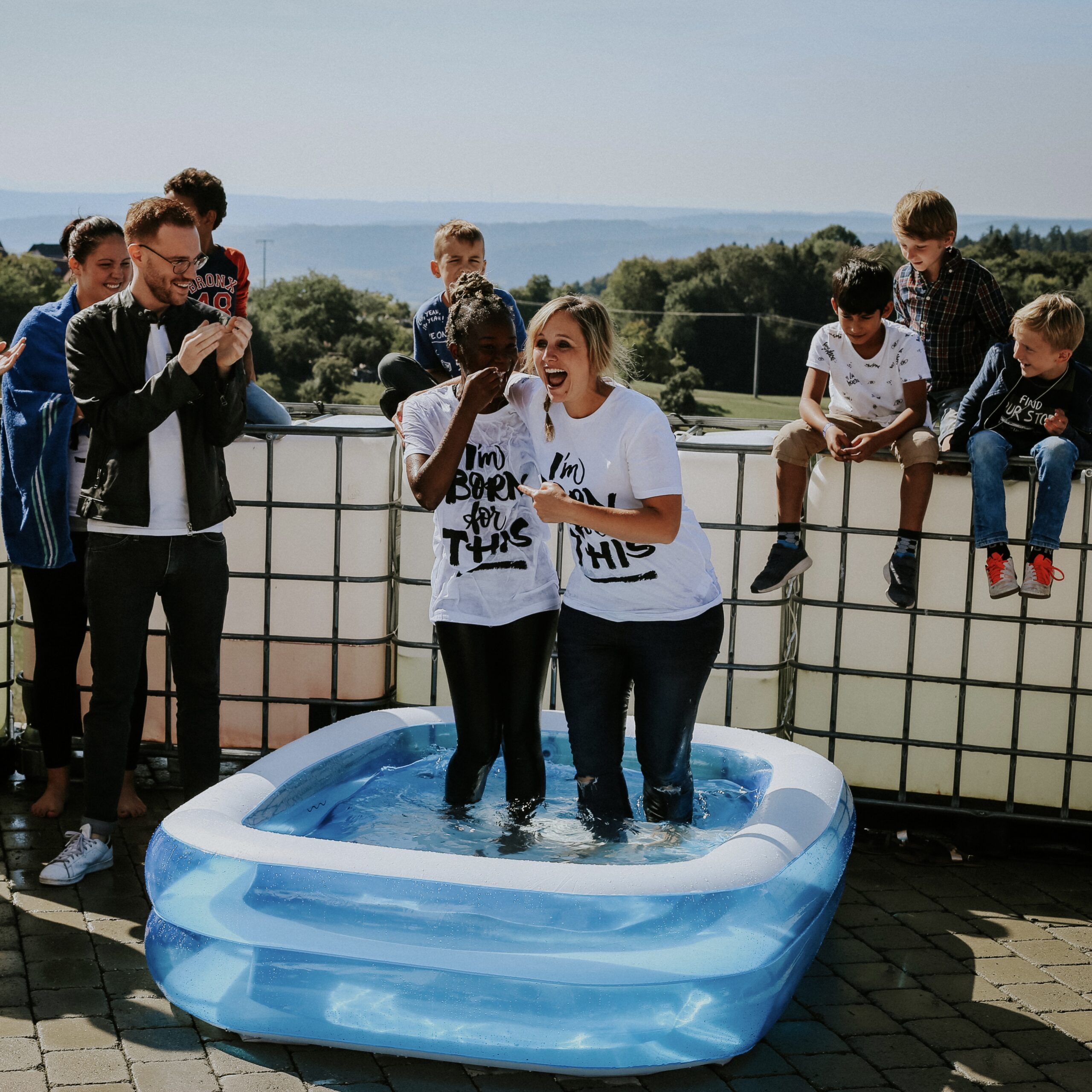 Preparation & Godparent 
Usually, you do not need to know a lot beforehand or a lot of preparation. In biblical times the baptism was normally the first step in someone's faith after they invited Jesus into their life. Nevertheless, we want to put on your heart to prepare for your baptism.
We recommend being a part of one of our groups because that is the place where real friendships develop which will support you to experience Jesus and find a home in our church. Furthermore, groups are the perfect place to find a Godparent. We hope you can find a Godparent who will pray for you and accompany you on your way with Jesus.
Our bible plan "your baptism" could be helpful for you too.
Bible Plan "Your Baptism"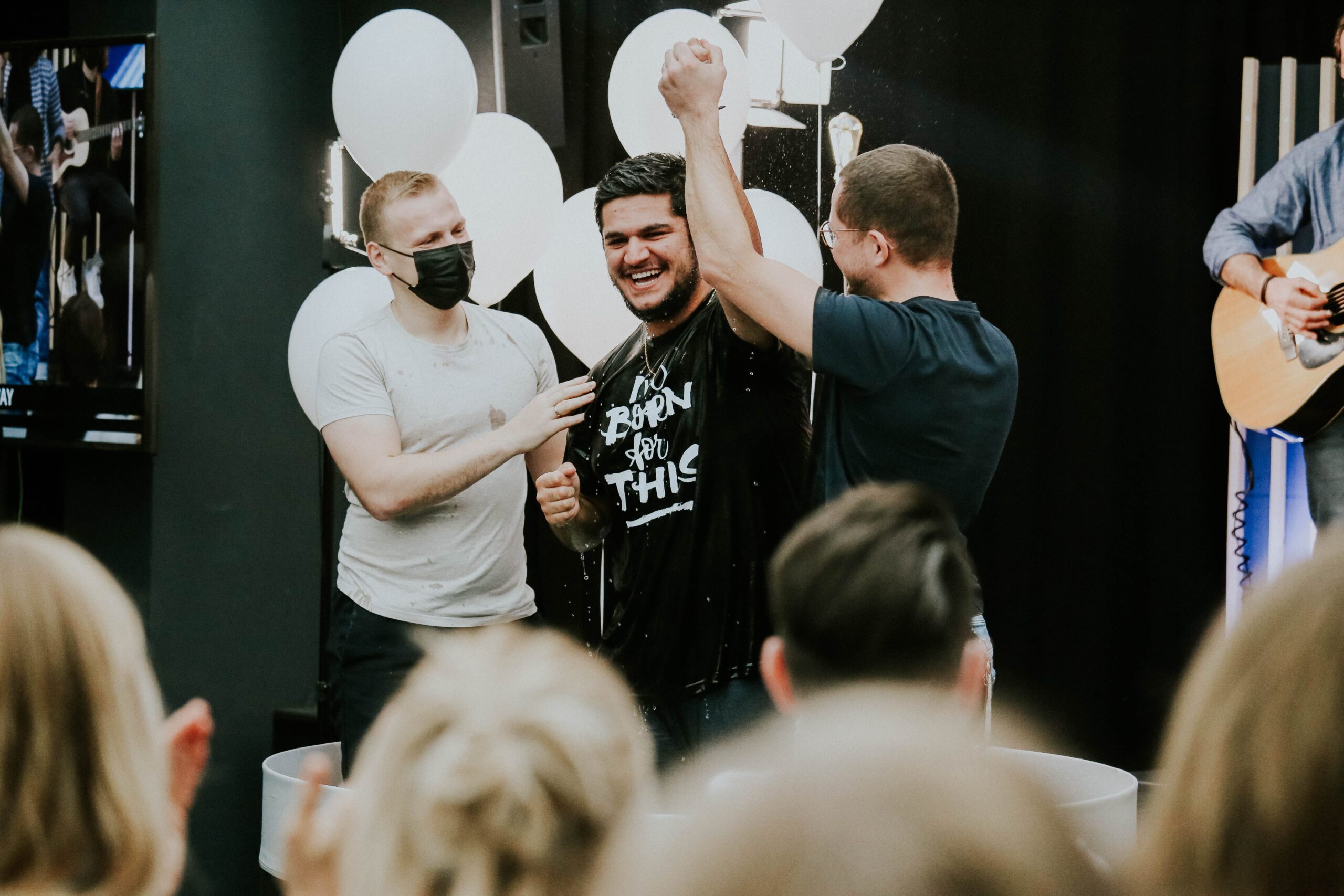 Baptism Sunday service 
Baptisms are a huge and special moments in our church. There is a big opportunity to celebrate your baptism with your friends, family, smallgroup and team! 
There are also some events where you can get baptized. In our "baptism course" we will decide who will get baptized in which Sunday service. 
Children's blessing 
"for he will command his angels concerning you to guard you in all your ways." – psalms 91:11 NIV 
God says yes to us.
We believe God accepts everyone without any conditions. With the ceremony of blessing a child we want to place the youngest ones under God's protection and tell them all the great things God has in store for them. On one hand, parents reinforce that they want to raise their child with God. On the other hand, we as a church, want to stand behind the parents to support them. 
In our Sunday service we will pray for every child and their parents. Godparenthood is a nice tradition and a great opportunity to place loving people at your children's side to accompany them on their way of life. 
Dates: 16.10.2022
Contact us at taufe@icf-mannheim.de