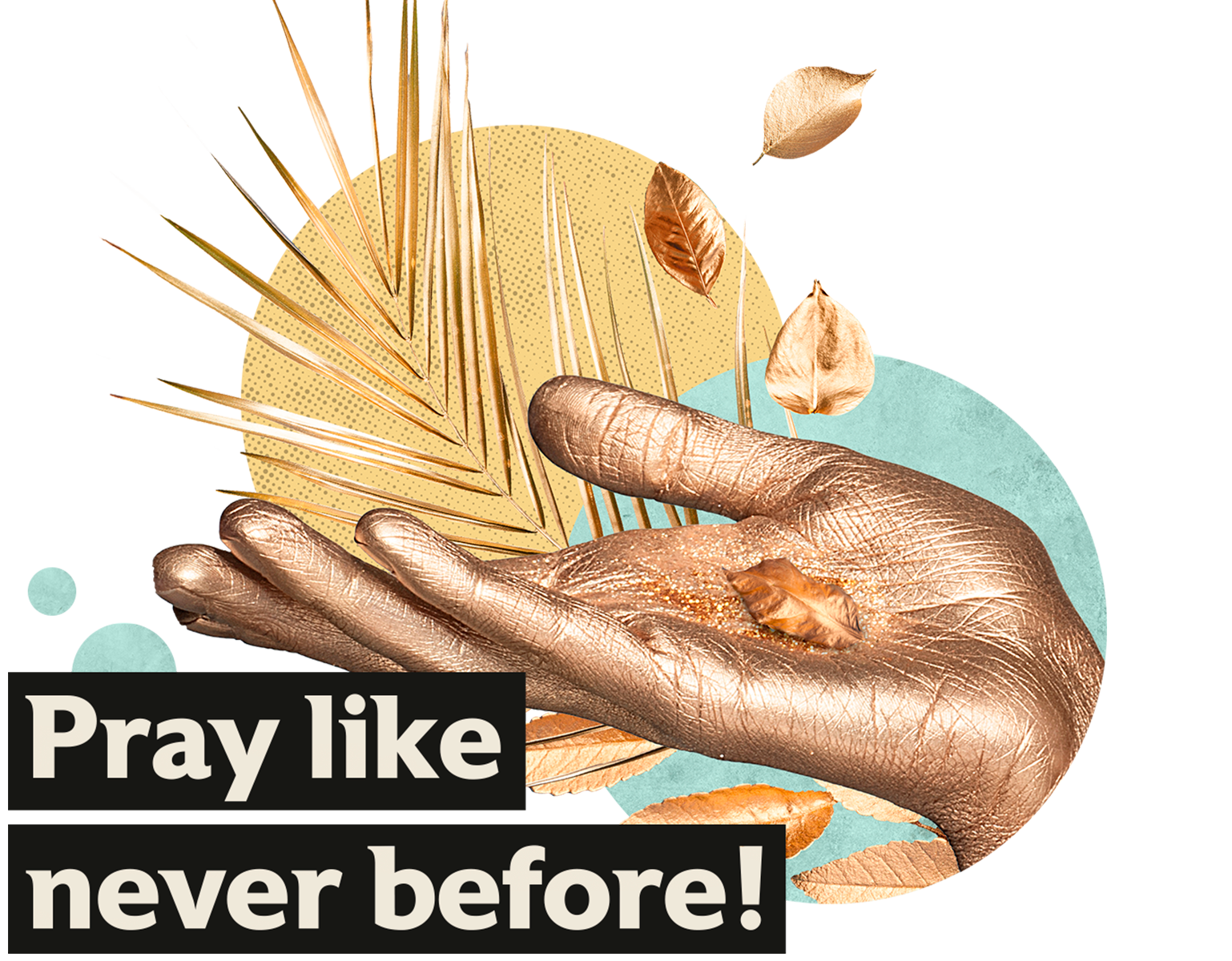 Have you ever made countless decisions to pray more, but you do not succeed? Do you long for a deeper relationship with our great God, but somehow it seems unattainable? If so, this creative prayer book is perfect for you! "Hardship teaches you to pray!" is often stated and many people would agree with that. Because who can honestly say that they have never been in a difficult situation, maybe even one that has brought them to their knees, sending a more or less heartfelt prayer towards heaven? Prayer is more than just an SOS emergency call system to get in touch with God. Prayer does not have to be boring. On the contrary, it is one of the most powerful and beautiful things in our life with God!

In the 31 chapters of this book, Leo and Susanna Bigger will introduce you to different styles of prayer. A short introduction will always be followed by a practical exercise and you will be guided step by step through the respective prayer and given instructions. In addition to biblical passages and quotations, you will also find suggestions for further thought.
The book
31 inspiring prayers for your everyday life.
The book by Leo & Susanna Bigger.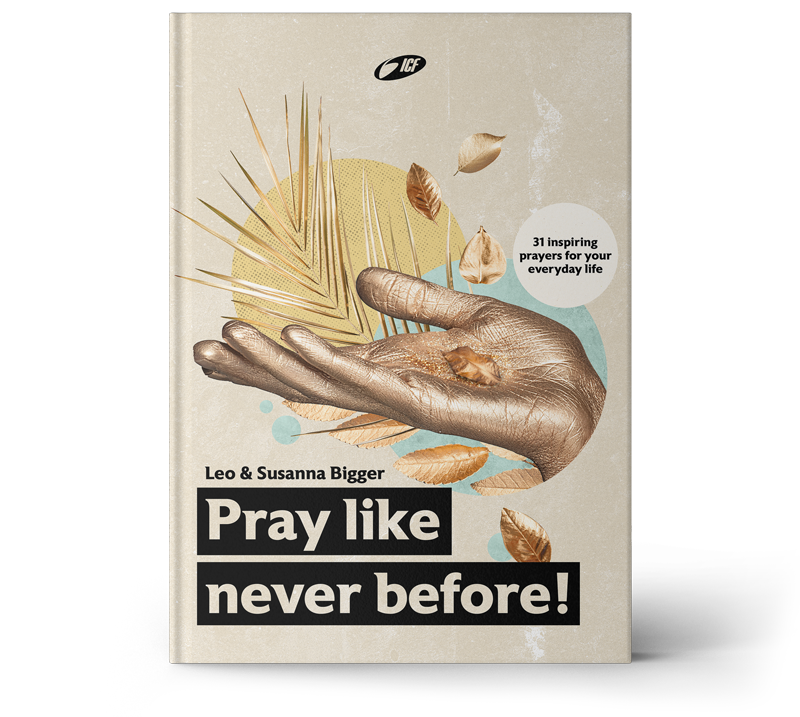 Guided prayer
Dive into the first chapter of the book called "Prayer For Healing" and experience the power of spending time with God while Leo leads you in this guided prayer.
P.R.A.Y.E.R. with Dr. Robi Sonderegger
As a compelling, passionate and highly entertaining presenter, Dr Robi is best known for combining the best of science and scripture in his messages that are actively designed to equip and empower participants. Enjoy some encouraging thoughts from Dr. Robi about prayer.
Sermon series
In connection with the book, we have developed a 5-week series of sermons. You can view the January 2021 sermons here:
Resources
Are you interested in the material for this series of sermons including materials for groups (e.g. to carry out this series in your church)? You can find all the material related to the series and many other resources on our online resource platform EQUIP. Register now for the ICF network to get access to EQUIP. Are you part of an ICF? Get access through your pastor.
TO THE RESOURCES
Also available
Live like never before – 31 inspiring ideas for a fulfilled life. The book by Leo & Susanna Bigger. Get the eBook in English!
Also available
Read the Bible like never before – 31 inspiring ideas to discover the Bible in a new way. The book by Leo & Susanna Bigger. Get the eBook in English!