YOUR CHRISTMAS SEASON AT ICF
The eternal story of Christmas is full of unexpected mystery. God's love for his people by giving uns his son has its beginning here. Every day you can experience the Christmas story with Leo and Susanna Bigger in your living room in a close, authentic and practical way.. The weekly online and on-site celebrations are filled with an Advent atmosphere, rousing gospel worship, the touchingly contemplative Candlelight Celebration and our highlight – the unique Christmas Experience. During our Christmas Experience, you will have the opportunity to enjoy our Stettbacher Christmas market full of crafty and unique gifts.
We'd love to see you at ICF this Christmas Season.
OUR OFFERS THIS CHRISTMAS SEASON
Christmas Celebrations
Our highlight every Sunday – Celebrations – our weekly church service. And they can be a little different: loud, cheerful and passionate, and of course Christmassy during Advent.
For to us a child is born, to us a son is given, and the government will be on his shoulders. And he will be called Wonderful Counselor, Mighty God, Everlasting Father, Prince of Peace.
Isaiah 9:6 | The Bible – NIV
28 November
Happy Day
im ICF
with a message by Michael and Sarah Sieber.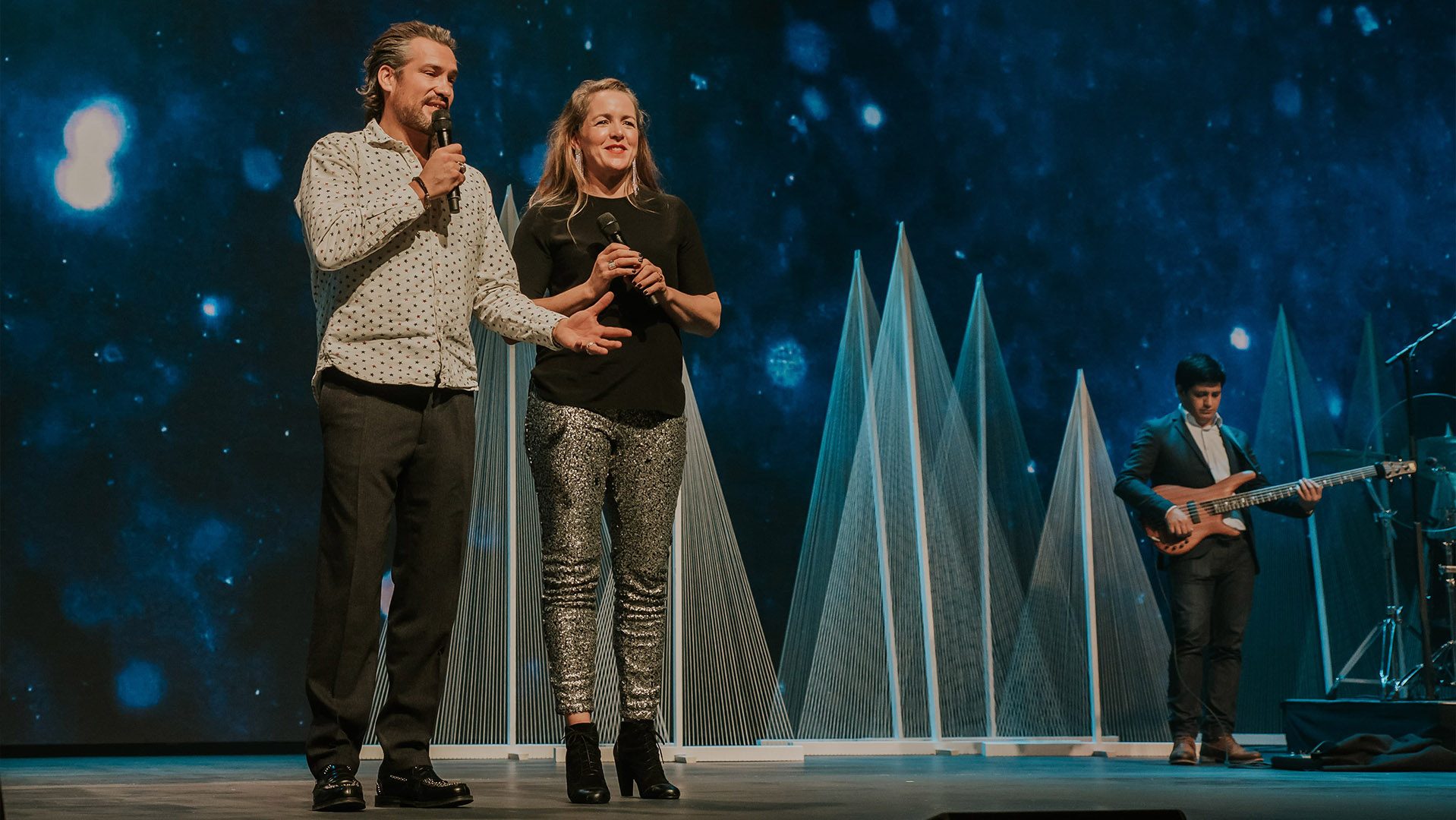 We kick off the Christmas Season with an ICF Celebration like you've never experienced before. You can expect an interactive and joyful celebration around the theme of generosity. Let us surprise you
5 December
Advent
Celebration
with a message by Nicu Bachmann, Simon and Lea Lämmle.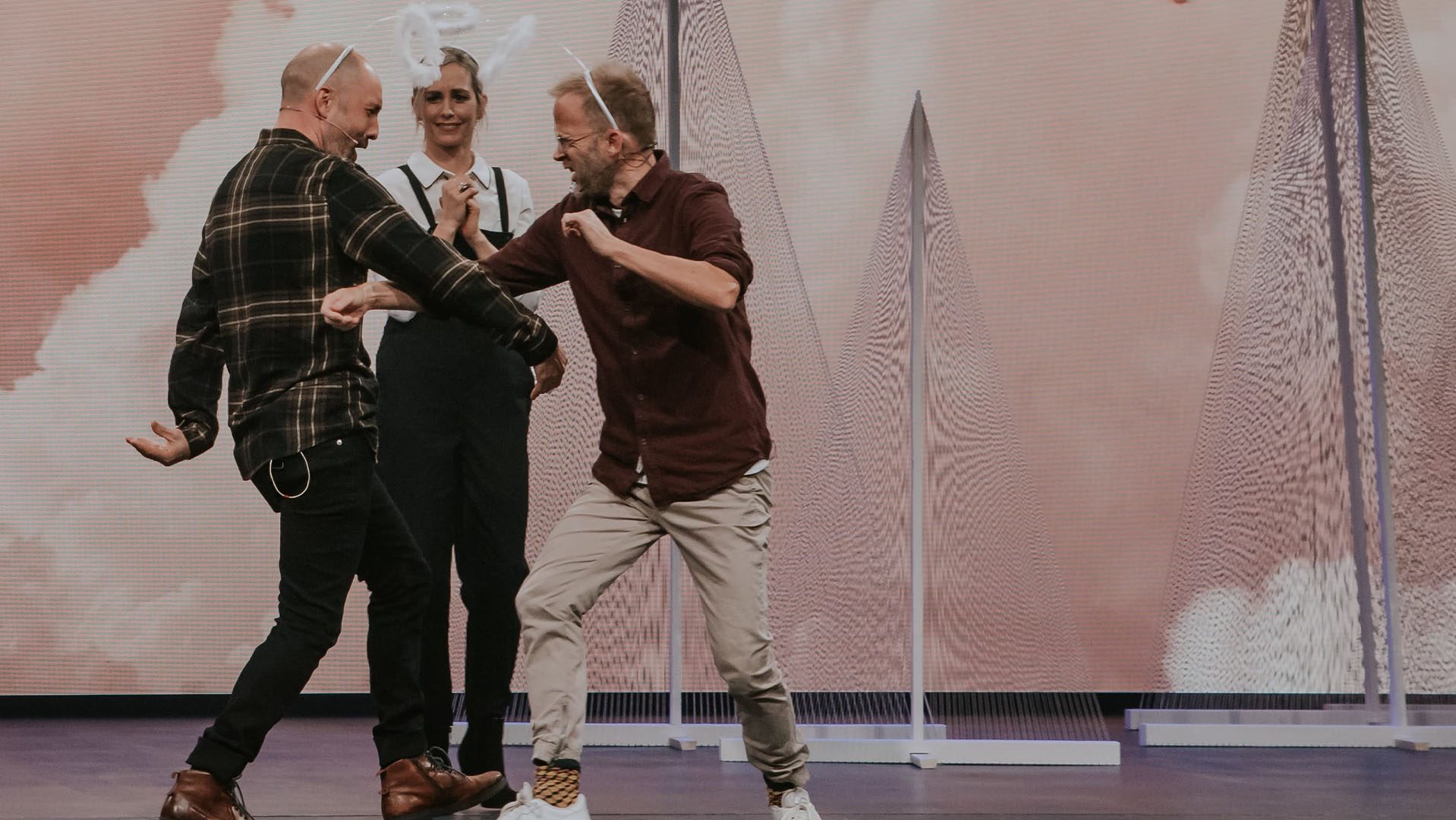 Spend the second Advent with us and enjoy the Christmas Celebration.
12 December
Gospel
Celebration
with Noel Robinson and a message by Leo and Susanna Bigger.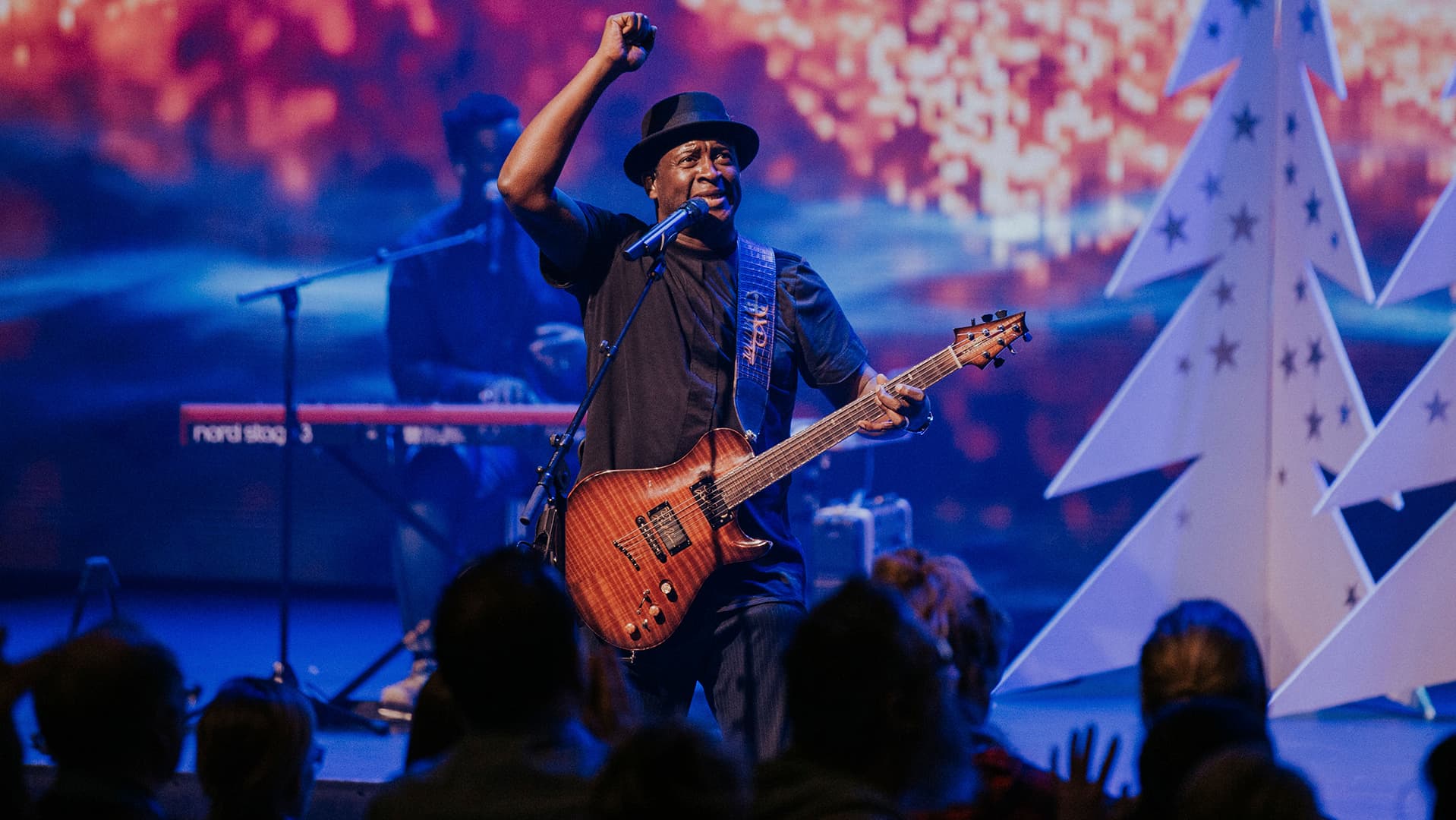 British worship leader Noel Robinson is known for his blend of gospel and funk. His zest for life and passion for God is captivating and inspiring. Let yourself be carried away by his energy so that we can meet God together with the ICF Worship Band. 
An ICF Celebration full of energy.
18 & 19 December
Christmas
Experience
Experience a unique Christmas show.
Live on-site or online.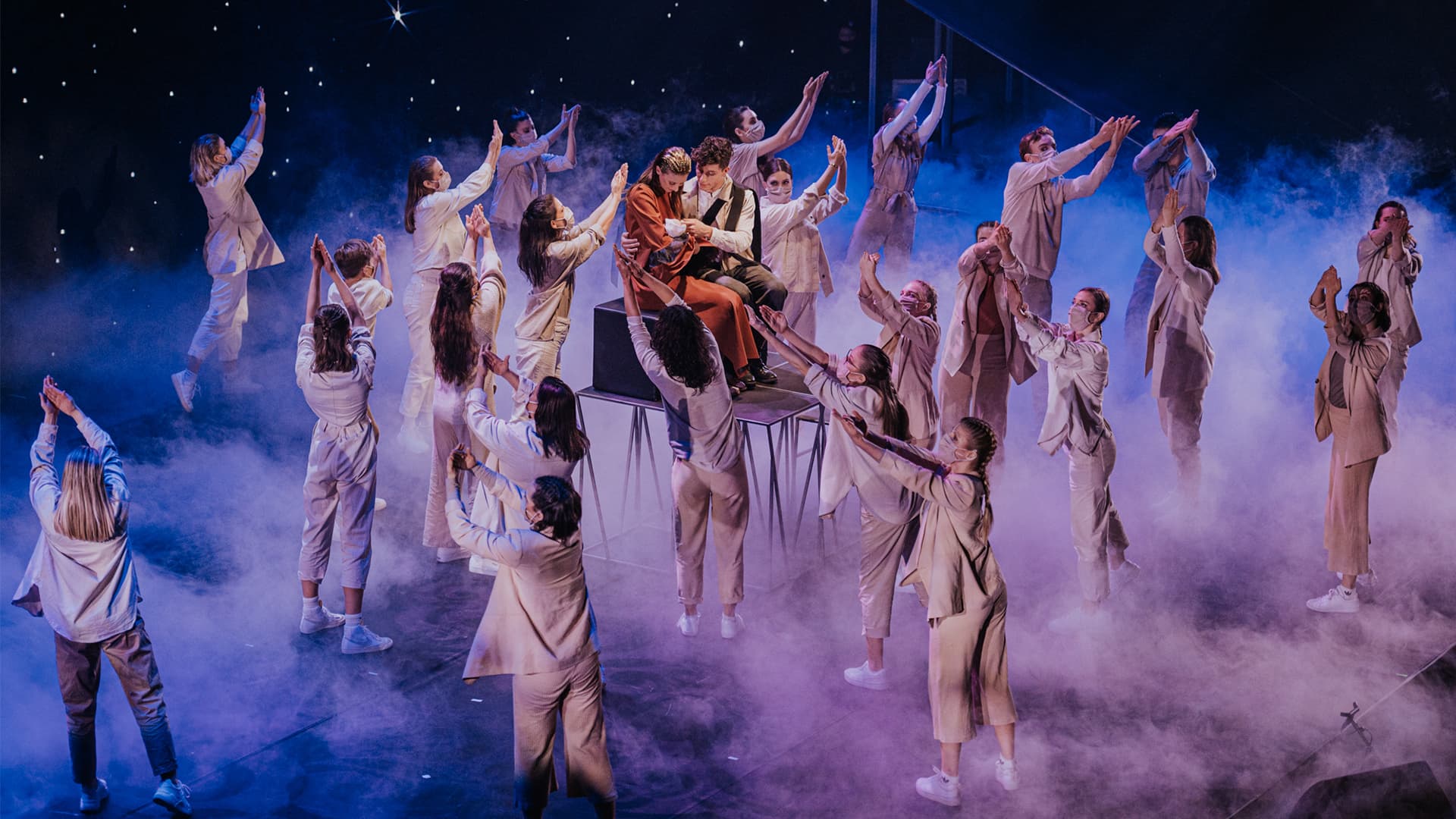 24 & 26 December
Candlelight 
Celebration
Friday, December 24 – 4 pm
Sunday, December 26 – all day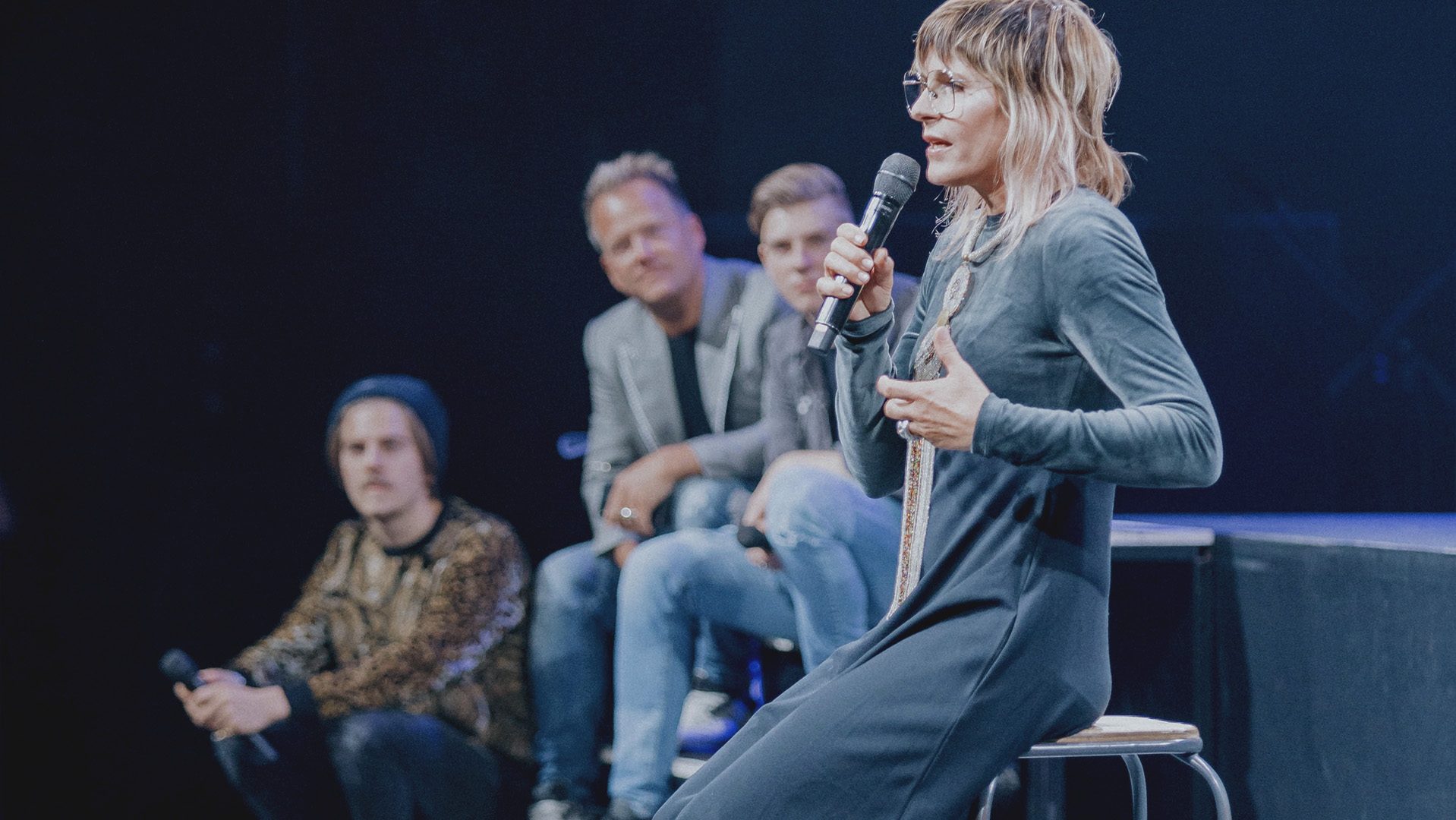 with a message by Leo und Susanna Bigger. A touching candlelit ICF Celebration at 4pm on the 24th and all day on the 26th.
Celebration Times
during December
on Sunday 
9:30 AM | 11:30 AM |
5 PM (english) | 7 PM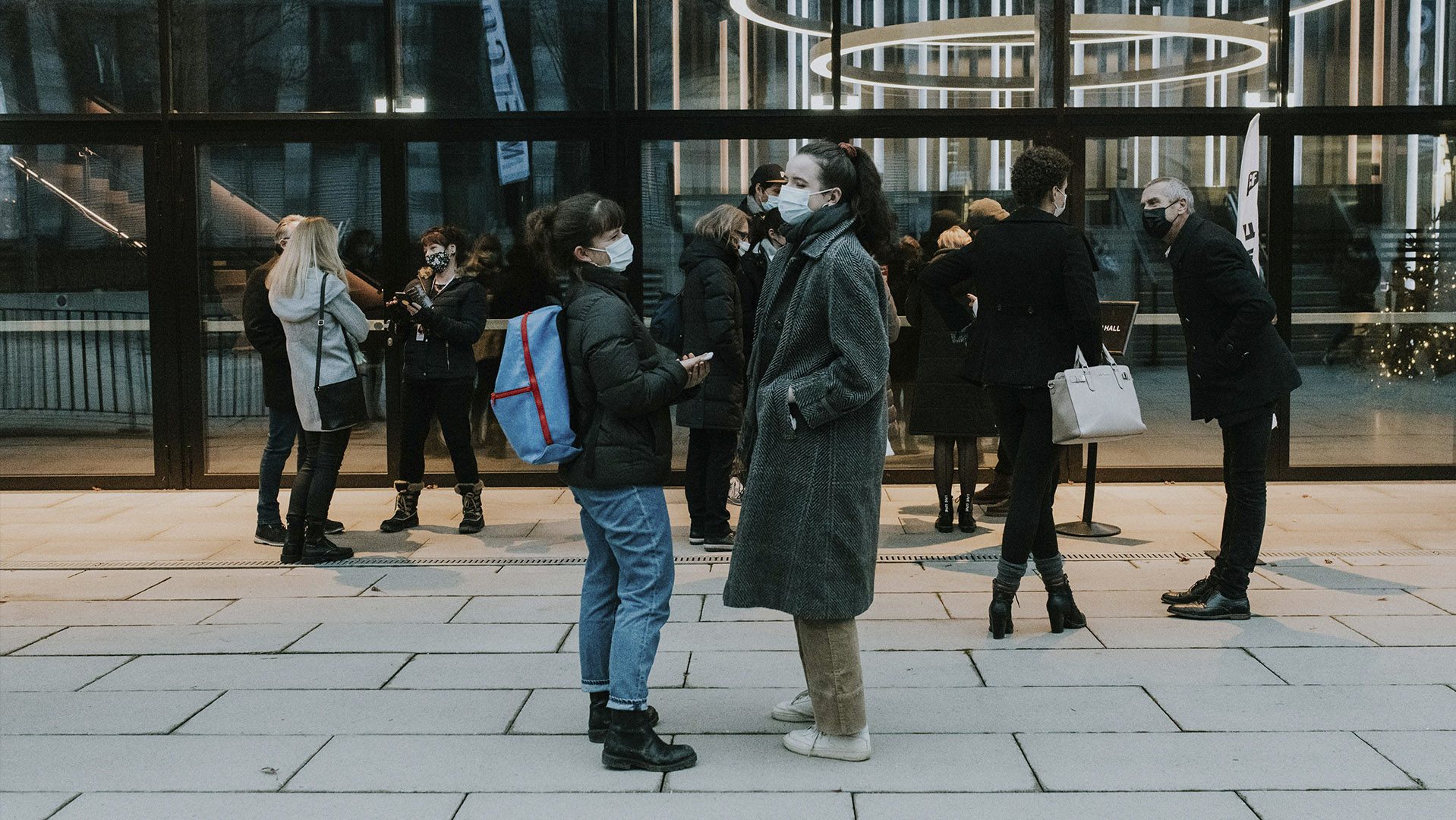 Candellight Celebration 24th at 4pm | 26th normal Service times
Location: THE HALL,
Hoffnigstrasse 1
8600 Dübendorf
18 – 19 December


Christmas Experience
The unique Christmas show
ICF Church with 30 performers and a live band invites you to experience this moving yet humorous Christmas show on-site or online.
Watch on Youtube
Joseph is nervous. He wants to ask Maria to marry him. His enchanting marriage proposal is impressive and the two of them are on cloud nine after Maria's yes. The two make big plans for their future. But then Maria becomes pregnant unintentionally. In a moment, their plans for a future lose all value.
The unique Christmas Experience online:
Sunday 19th of December 2021, 9:30 / 11:30 / 19:00
In High German only

Live stream
Immerse yourself in the Christmas story and experience Christmas right in your living room. Spend an evening with friends, your Small Group, or family and experience how the birth of God's Son changed everything.
Watch on YouTube
The unique Christmas Experience on site:
Saturday 18th of December 2021, 4pm / 8pm
Sunday 19th of December 2021, 11:30am K,E,P / 3pm K,E  / 7pm 
Show in High German, translation available where indicated
Sunday 19th of December at 5 pm the English Celebration will take place in the Club.

K: special Kids program (0-7)
The Christmas Experience is suitable for children aged 8 and over.
E: English translation
P: Tradução português
FREE Admission (donations appreciated)
Tickets on-site
You can drop by spontaneously without registration and ticket, and get a ticket on-site. Your seat will be assigned to you so that you still have the opportunity to visit the Christmas market. In the auditorium, you can experience the Christmas Experiences with a valid certificate. If you wish, you can reserve a fixed seat in advance for a fee. We also offer a test center on-site where you can be tested after registration. Other settings can be attended without a certificate where a live stream of the experience is shown. For the Balcony setting in the auditorium (also without certificate), tickets must be purchased in advance.
Reserve your seat (optional)
Arrival
Arrival by public transport is recommended.
The number of parking spaces is limited.
THE HALL, Hoffnigstrasse 1, 8600 Dübendorf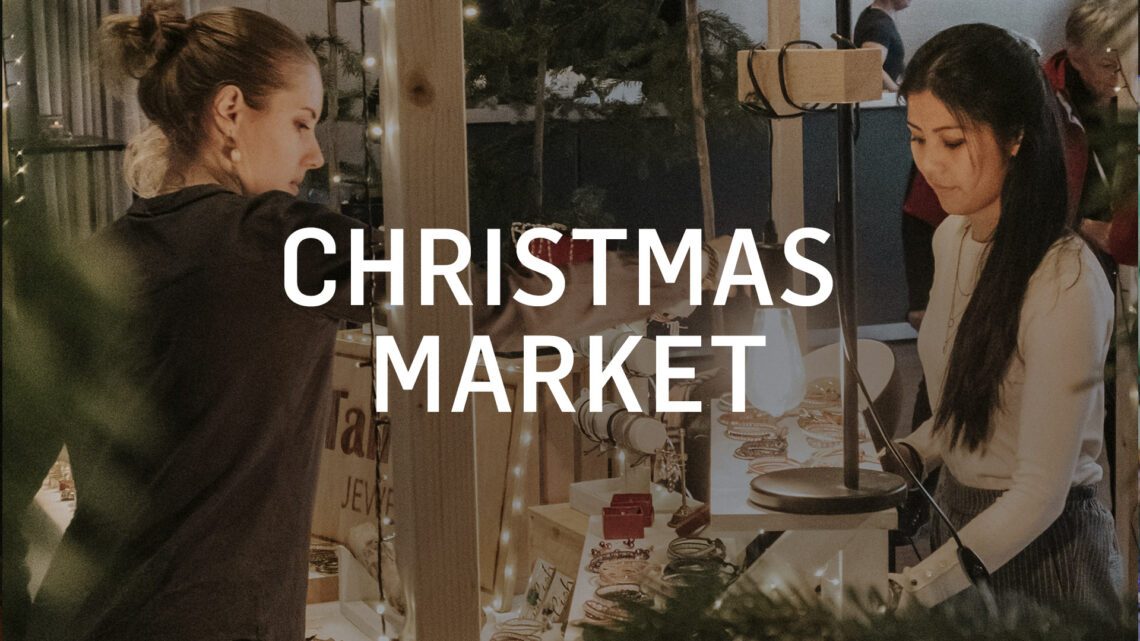 Christmas market
As in previous years, there will be a Christmas market during the Christmas Experience.
This will take place in front of the Stettbacher Café and invites you to linger with its stalls and offers.
More about the market
1. – 24. Dezember
The Story of Christmas
YOUR VIDEO ADVENT CALENDAR – Welcoming, authentic and practical (IN GERMAN)
With Leo and Susanna Bigger from the "Grand Tour of Switzerland"
In the fifth season of our Advent calendar, Leo & Susanna take you on their journey through beautiful Switzerland. As they ride with their e-scooters on the "Grand Tour of Switzerland" they present the classic themes in a new, modern way. Welcoming, authentic and practical. A new episode every day from December 1st to the 24th.
Watch now
Recieve new episodes daily
| | |
| --- | --- |
| 1. Dez. | Bestimme deine Zukunft |
| 2. Dez. | Du bist einmalig |
| 3. Dez. | Dir wird geholfen |
| 4. Dez. | Wenn Gott deine Pläne durchkreuzt |
| 5. Dez. | Gott spricht zu dir in deiner Not |
| 6. Dez. | Wenn es nervt |
| 7. Dez. | So wirst du Langeweile los |
| 8. Dez. | Dein Leben zieht Spuren |
| 9. Dez. | Wie man Ablehnung überwindet |
| 10. Dez. | Gott ist dein Schutz |
| 11. Dez. | Hab keine Angst |
| 12. Dez. | Das Geheimnis der Zufriedenheit |
| | |
| --- | --- |
| 13. Dez. | Familienmuster durchbrechen |
| 14. Dez. | Vertrauen trotz Enttäuschung |
| 15. Dez. | Sehnsucht inmitten von Sinnlosigkeit |
| 16. Dez. | Umarme Segen und Last |
| 17. Dez. | Gott zeigt uns den Weg |
| 18. Dez. | Gönne anderen Erfolg |
| 19. Dez. | So geht man mit Druck um |
| 20. Dez. | Lerne Dankbarkeit |
| 21. Dez. | Sorge dich nicht |
| 22. Dez. | Gott beschützt dich |
| 23. Dez. | Überwinde deine Niederlagen! |
| 24. Dez. | Weihnachten – Gott mit uns |
24 December


Christmas Party at ICF

On the evening of the 24th of December, we open our doors and celebrate Christmas with people who are looking for a welcoming family atmosphere on Christmas Eve.

We look forward to seeing you!
Friday
24th of Dezember 2021
6 PM
THE HALL
Hoffnigstrasse 1
8600 Dübendorf
Join as a Guest
Limited seating
Would you like to help support the evening?
BUY A STAR – GIFT HOPE
The fate of people from broken homes resonates deeply with us as a church. This year, too, we want to make a difference in our neighborhoods. We at ICF are in weekly contact with kids from broken homes around Switzerland and with kids from refugee camps in Northern Iraq. We want to build consistent relationships with them, giving them stability and hope. With your purchase of a star for 15 or 25 Swiss francs you make a Christmas present for one of these children possible.
Ideas for your Christmas season
With these ideas, you can bring Christmas to people around you who do not yet know Jesus personally.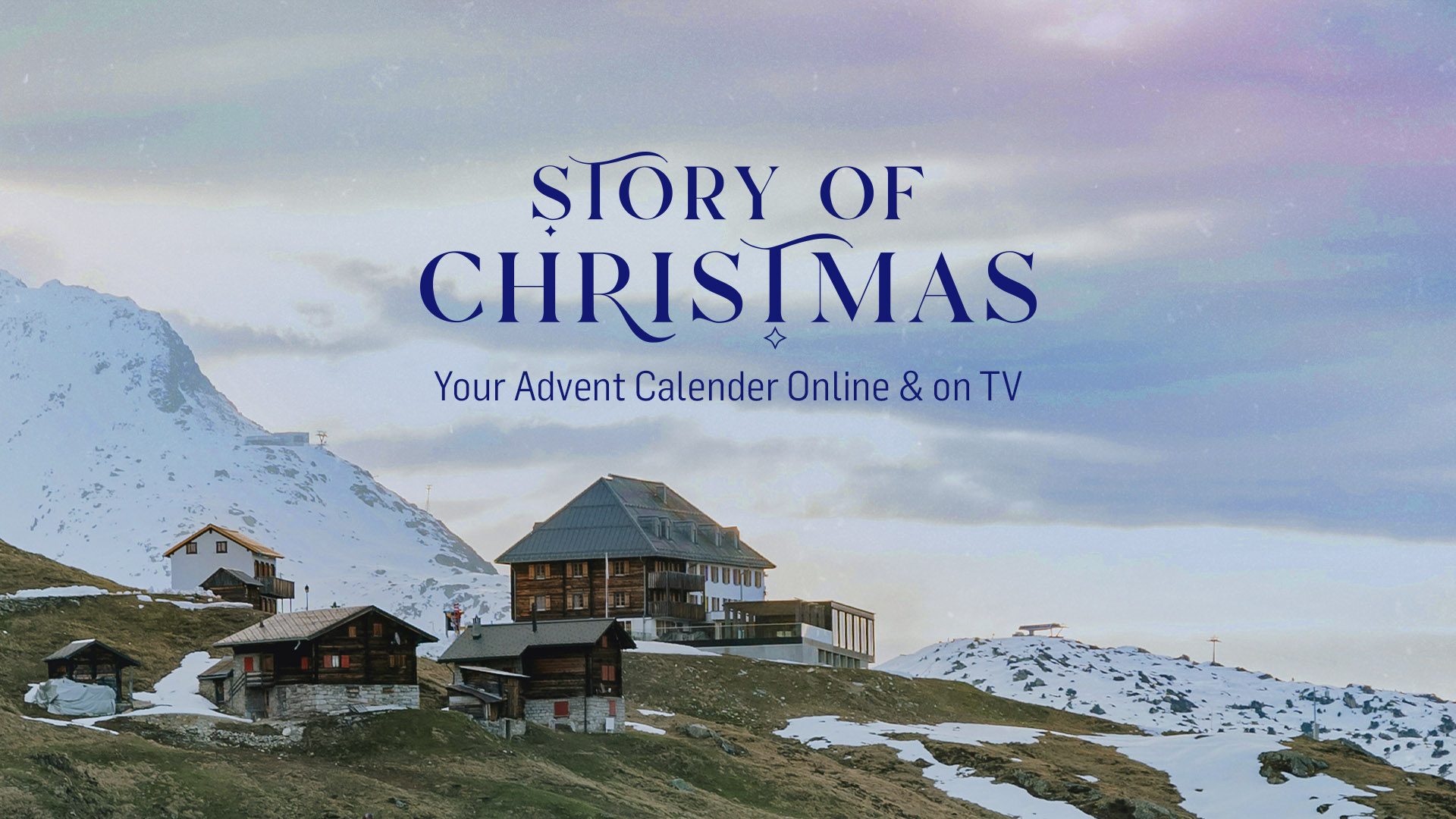 Send the "Story of Christmas" videos daily to friends, neighbors and family. Or invite friends to watch the video Bible reading plan with you on the Youversion Bible app and share what you've heard via chat.
Invite friends for 3-4 meetings during Advent to talk about Christmas using "The Story of Christmas" videos and conversation guide (You can find it here on the German Webpage)
ADVENT DINNERS
WITH LOVED ONES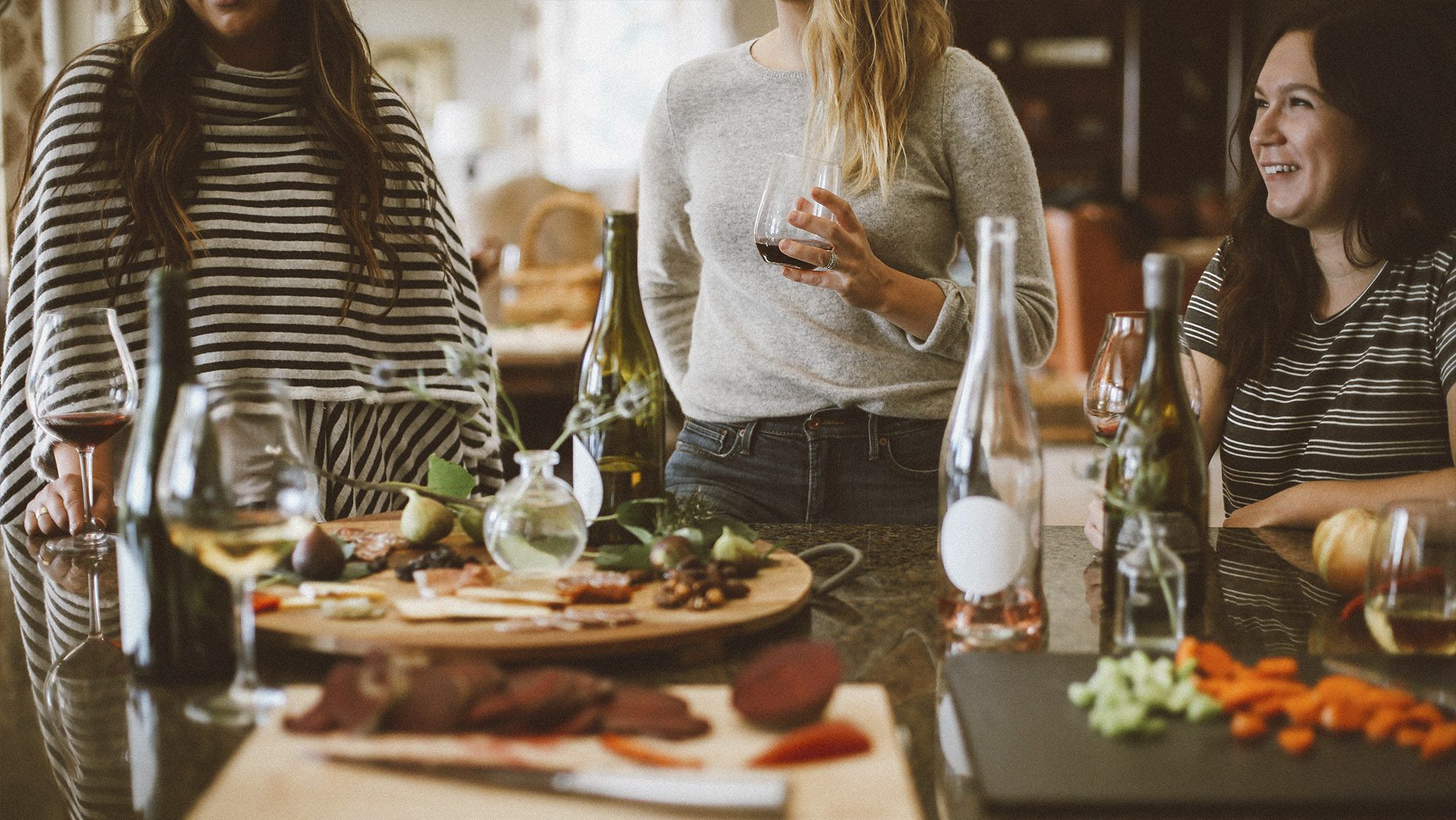 No one should be alone – Invite friends to an Advent dinner and talk about Christmas. This is a great idea to plan a gettogether with your group and invite 1-2 friends.
How do you bring Christmas to your friends & families?
Would you like to become part of an ICF Group?