Events
In addition to our celebrations every weekend we have more events for you. Designed to help you find friends and get connected with God. We look forward to seeing you there!
September
01
Ladies Nightempowerment and encouragement, inputs, worship...
Once again we want to gather together as women of all ages and locations for our Ladies Night. Grab your girlfriends and join us for an unforgettable night of worship and prayer! You can participate on site or join in online with your friends or small group.
Doors are open from 7:30pm
Start at 8pm
Stage language: german. English translation is available (both online and on site)
Questions? Contact ladies@icf.ch
Samsung Hall, Hoffnigstrasse 1, CH-8600 Dübendorf
19
Cut to CareCut hair - donate dignity
Our wish is to give back to women a piece of normality, which we are often not aware of. With a hair donation of at least 30cm a real hair wig can be created, which then goes to a woman who has lost her hair due to illness.
ICF Zürich, Samsung Hall, ICF Center, Hoffnigstrasse 1, 8600 Dübendorf
November
05
Ladies Lounge 2021 – ONE VOICE!ICF Women's Conference 2021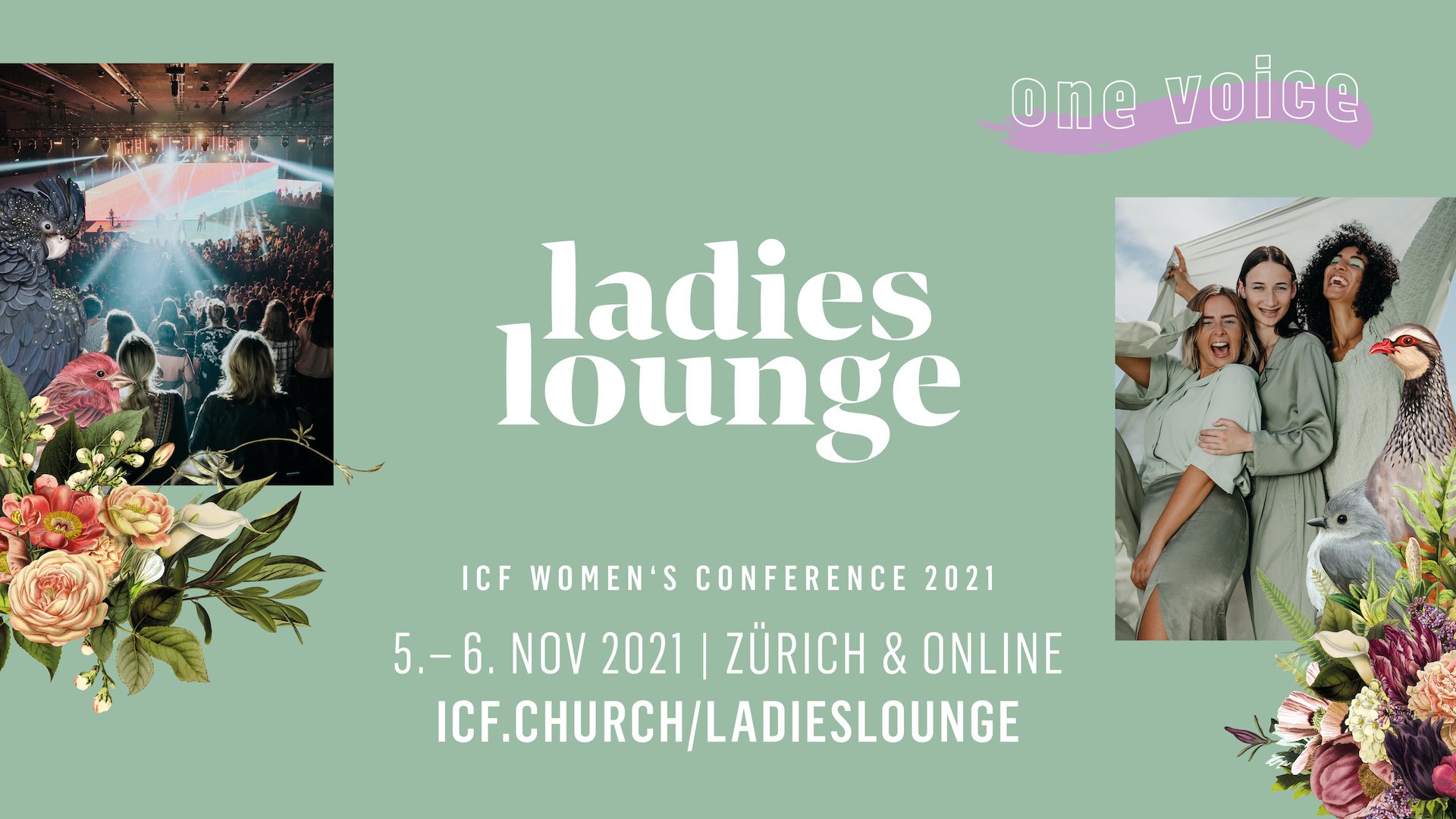 Each of us has a voice. Each one of us is different and we are uniquely created with our own thoughts and words. Some louder, some quieter, some colorful, some tone in tone. God gives us the possibility to come together so that we can experience something great. From the uniqueness of each voice a common voice is created.
Register now and experience the Ladies Lounge online or on site.
english translation available
Friday evening and Saturday all day
ICF Zürich, Samsung Hall, Hoffnigstrasse 1, 8600 Dübendorf