Events
In addition to our celebrations every weekend we have more events for you. Designed to help you find friends and get connected with God. We look forward to seeing you there!
November
05
Ladies Lounge 2021 – ONE VOICE!ICF Women's Conference 2021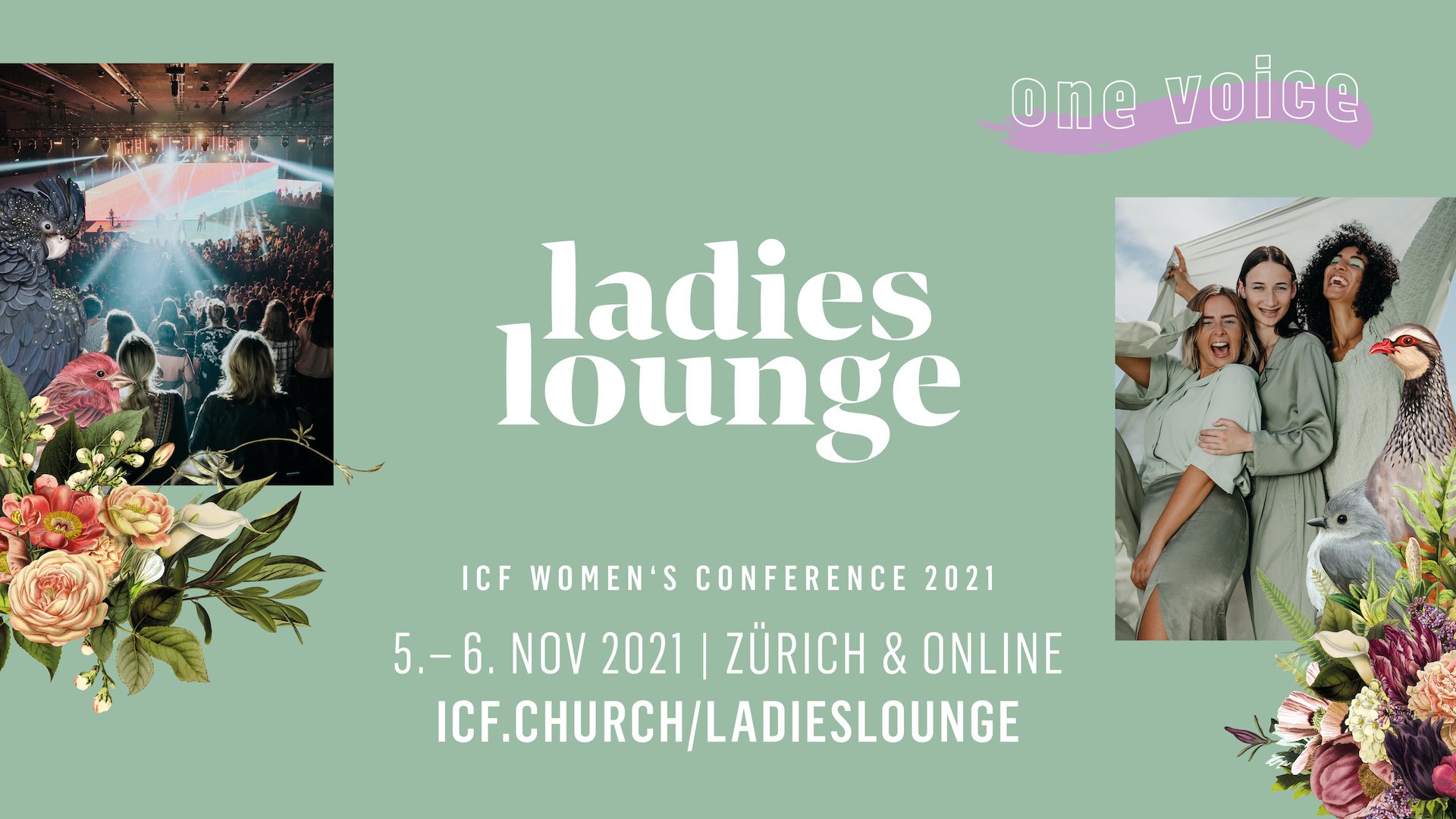 Each of us has a voice. Each one of us is different and we are uniquely created with our own thoughts and words. Some louder, some quieter, some colorful, some tone in tone. God gives us the possibility to come together so that we can experience something great. From the uniqueness of each voice a common voice is created.
Register now and experience the Ladies Lounge online or on site.
english translation available
Friday evening and Saturday all day
ICF Zürich, Samsung Hall, Hoffnigstrasse 1, 8600 Dübendorf